US Kids Golf has a tournament series in the Western Pa area for Boys and Girls age 7-14 who are interested in playing golf and having fun in competitions.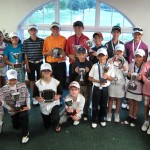 There is a Summer Tour and a Fall Tour divided into boys and girls by age groups.  The events are very well organized and the courses are scaled for players ages 7-14. Many of our Jr Team Golf players have participated, enjoyed themselves, and performed very well in these events which are held on a variety of courses in the Western Pa region.
Link for more info about Summer or Fall competitions – US Kids – Pittsburgh Tour
Debbie Loughery – US Kids Pittsburgh Summer Tour Director     Email:   uskpittsburghtour@gmail.com
Jr Team Golf's League Director – Gregor Meyer has been selected to develop a US Kids Learning Program for the Western Pa region. "We are excited to help more young players develop their game and have fun playing and competing with other kids."
US Kids Training Program – To register click here.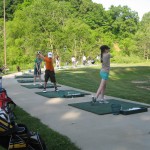 Jr Team Golf is partnering with US Kids Golf's – Pittsburgh Tour to offer a special training series for boys and girls ages 7-14 starting Sunday May 19  and continuing for 6 weeks until June 30.  No training June 16 due to US Kids first Competition of the season at Lenape Heights.
Each session will held at Pine Creek Golf Center located at 2379 Duncan Ave, Allison Park, PA 15101 from 3:00-4:30pm.
Space is limited to the first 10 registrants. Boys and Girls Age 7-14 from beginner to advanced are welcome to join us.
Cost is $210
Gregor Meyer -Founder, League Director and Head Coach for Jr Team Golf and owner of Pine Creek Golf Center is now a certified US Kids Golf Coach. He will be conducting the Summer training sessions with Dave Gedris – PGA Class A Professional at Pine Creek Golf Center.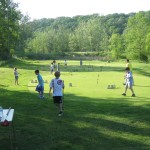 Our first US Kids Golf Summer Training Program will be designed to help kids advance to the next level of achievement with their golf game.
The Learning Program for US Kids Golf has 3 levels each of which focuses on learning more about the golf swing, the short game, and knowledge of the game including etiquette, rules, and good sportsmanship. The group will be divided into 2 smaller groups so players will be training with other kids their age.
The focus of training is to develop the players skills in a fun environment.
Kids do not respond well to golf lectures. We will have very active practice sessions with games, skill tests, competitions, and rewards that will get the kids excited about learning and improving their skills.
If you are interested in helping your child discover and get excited about the great game of golf, this will be an excellent program for you! If you have further questions, please call Gregor Meyer 412.720.2791